Did you know that Diapers are included in our Infant and Toddler rates?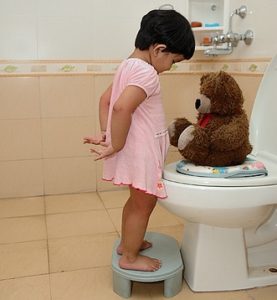 The preschool rate assumes that all children entering this program will be toilet trained. Toddler's not fully trained and moving up to preschool, and/or new preschool children starting with us will be billed at a toddler rate until they become fully toilet trained.  Diapers therefore are not provided.  However, we prefer not to pressure the few children who may fight this learning experience.  Therefore, we will work in co-operation with the parents for a reasonable amount of time to train the child.
For some handy tips on toilet training, check out the links below!