June 7/2018:
During lunch time, the Staff overheard one of the children (very seriously) explaining to the other children where our cook, Cindy lives…
"She sleeps right up here on the ledge"…
and in case you were wondering… This is where he thinks she takes her morning showers 

          
October 13/2017:
TCP kids don't just SAY the darnedest things… They DO the darnedest things too!!!
Our creative preschool children really keep us laughing!!!  Today they are pretending to take a dip and relax in the TCP "Jaccuzi" a.k.a.  "sandbox" – how clever they are!

😂

September 15/2017: 
A Junior Kindergarten child was telling her friend, "I tried to call you to invite you to my wedding last week. You missed it, but that's ok…"
"I'm getting married again next week to somebody else!"👰🏼🤵🏽🤵🏽🤵🏽 😂
August 25/2017:
This Friday, we hosted our annual family beach day at Robert Simpson Park. While we were on our way down the stairs to the beach a four year old shouted out…

"Wow! It's the ocean 🌊 are we going to see sharks?!?!  I don't like sharks" 🦈😂

August 18/2017:
The children were sitting around the lunch table having a nice conversation when The Teacher asked Matteo if he would like more rice…
Lennon- "Potatoes?!? I love Potatoes!"

Teacher- "I'm so sorry Lennon, I said Matteo, not potato"
Lennon looks sadly down at his plate. "Oh" ☹️
August 8/2017:
Preschooler- "My grandpa told me…

that boys don't have real boobies… only girls do!"
July 28/2017:
Preschooler- "Ummm, Mrs. Lori… I know I have a penis… but I don't think you do????"

🤔
The innocent questions that crack us up!!!

😂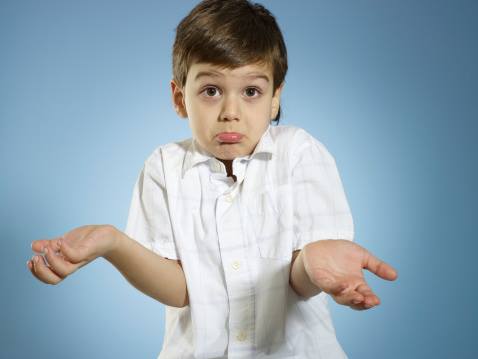 July 21/2017:
TCP kids don't just say the funniest things… They write some pretty funny things too!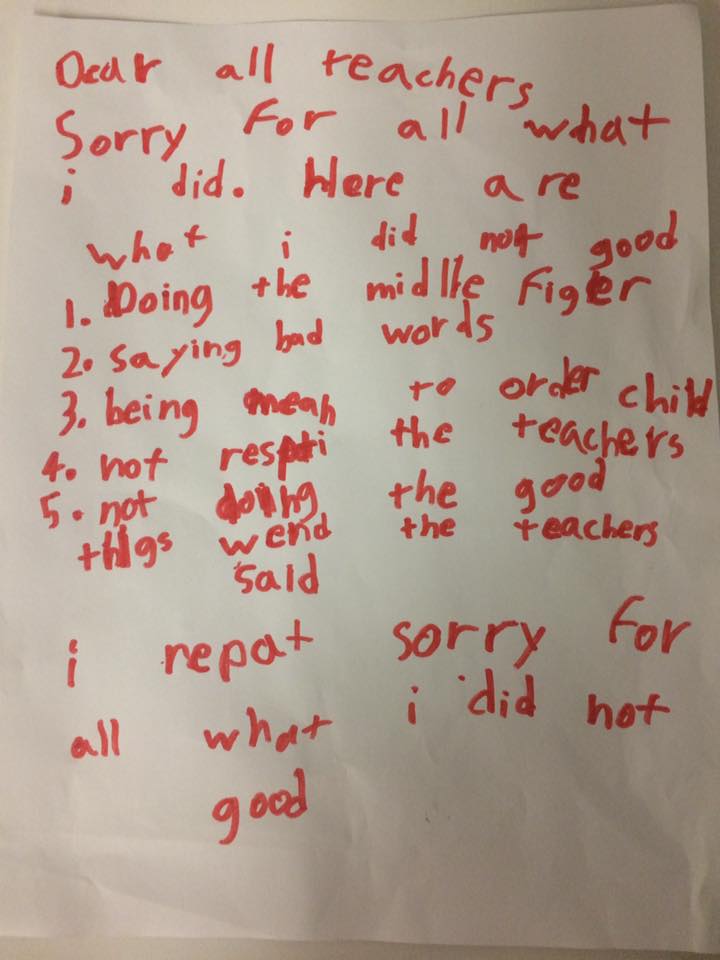 We thought you might get a kick out of this apology letter from one of our children… We sure did!!!
July 14/2017:
Preschooler yelling from the washroom- "IT'S NOT FAIR… NOTHING'S FAIR… THIS IS TERRIBLE!!! IT'S NOT FAIR"

😢…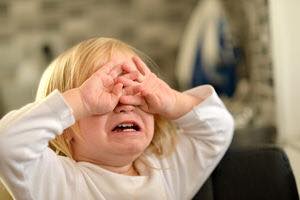 Teacher- "Honey, what's wrong? Why are you so upset?"
Preschooler pointing at another child- "He flushed my poop before I could see it"
Oh the daily struggles of a preschooler…

😂
July 7/2017:
Teacher- "Be careful this weekend, there's a lot of people here for Canada Day."…
Child- "Yeah… and there's a lot of people at my house for my water balloons!"

🎈
Sounds like those water balloons attracted quite the crowd here in Ottawa last weekend!?!?

😂


We hope that you had a fun and safe Canada Day
June 23/2017:
Child (Age 6)- "Why can't we wear tank tops"?…

Teacher- "Because your shoulders burn easily, and then kids start wearing spaghetti straps"
Child- "Spaghetti straps??? You can't wear spaghetti for straps" giggling

😆
June 16/2017:
Dad: "It's going to rain tomorrow."…

Daughter: "How do you know?"
Dad: "Because I'm a genius!"
Daughter: "No! You're not a genius, you're a Dad… and Dad's definitely aren't geniuses!!!"

🙈
In honour of Father's Day this Sunday, we couldn't resist sharing this hilarious interaction between a Dad and his preschool daughter at pick up time

😂
HAPPY FATHER'S DAY WEEKEND!
June 9/2017:
Teacher: "How exciting! Your Mommy has a baby in her belly."…

Child: "No! She doesn't… We don't eat babies."

😳

🤦🏽‍♀️
We loved this hilarious interaction between one of our teachers and one of her preschoolers who's soon to be a big brother.
June 2/2017:
A muscular parent was dropping off his child at the daycare, when one of the Schoolagers said to their Teacher:
"Oh my, look at that man… He's so puffy!" While flexing her arms
May 26/2017:
Our teachers are the best! Obviously, our parents think so too…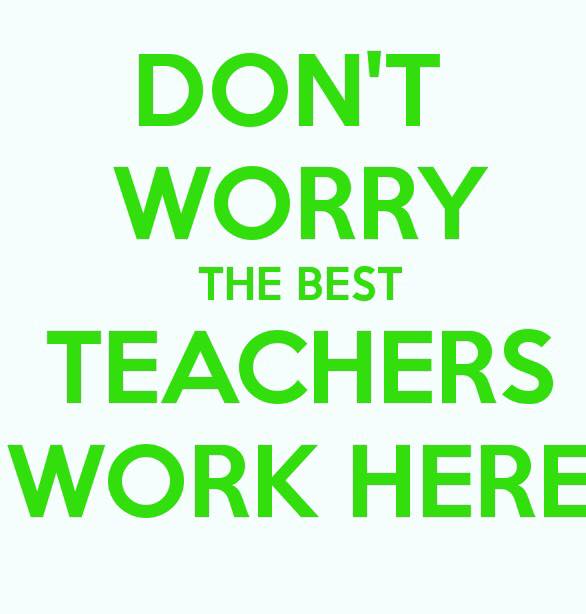 Child: "Hey Tracey, my Mommy is making a school in my house."
Teacher: "Wow, that's exciting!"
Child: "Yeah… And you are going to be the teacher!"
May 18/2017:
It's no secret that kids say and do some pretty funny things. Their innocence is adorable and HILARIOUS!!! You never know what they'll say next…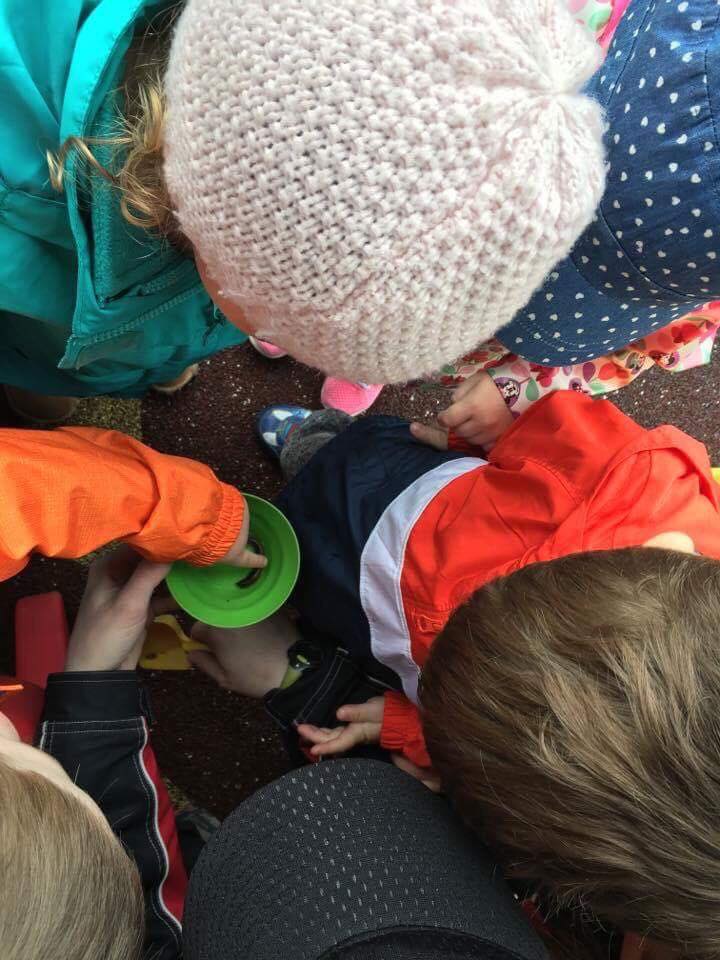 The other day, a couple of our toddlers were exploring in their outdoor yard. One toddler started screaming, and saying, "Chris, Chris, there's a snake, there's a snake!" As another child picked the BIG snake up and chased her around with it. Who knew worms were so scary…..

😂

🐍
Stay tuned every Friday for TCP Kids Say the Darnedest Things!