Going to a park on a nice day is a great way to get outdoors with your little ones. With warmer days ahead, playgrounds are becoming more accessible, but remember, before your child/ren begin to explore, do a check of the playground for safety features and any hazards that could be around the area. 😊
"Children cannot bounce off the walls if we take away the walls." (Erin Kenny)
Click the link below for a great read on how to reduce the risk of children getting hurt while out at your community park OR in your own backyard play space.
https://www.parachutecanada.org/en/injury-topic/playgrounds-and-play-spaces/built-playgrounds/
This is a great book to check out with your child/ren! It is a reminder on how to play around the park with our friends. It also talks about how to keep ourselves safe while on the playground.
https://www.york.ca/wps/wcm/connect/yorkpublic/590f0d48-ea8a-4451-b130-2e4c00c2235f/Injury+Prevention+Alex+at+the+Playground+ENG.pdf?MOD=AJPERES
The Children's Place loves taking the children on field trips to parks our city has some amazing areas! No matter the season, these parks always have something to do. This is a great way to make family memories and for children to get fresh air and exercise!
"Children still need a childhood with dirt, mud, puddles, trees, sticks and tadpoles." (Brooke Hampton)
At TCP we strive to take our school age children on 3 field trips a week as part of our summer program. On field trips the children wear bright yellow pinnies and we do regular roll calls. Check out our favourite three parks:
Mooney's Bay: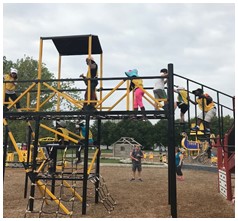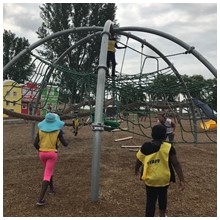 Mooney's Bay Park has a beach, picnic areas, and a playground. There are biking paths that can take riders as far as the downtown core, cross-country skiing and a place for snow shoeing. Mooney's Bay Beach is one of the City of Ottawa's four beaches that are supervised by trained lifeguards from 12pm-7pm each day.
At TCP we find this park a wonderful place to be. The children have many different options to choose from while we are visiting. We always make exceptional memories with the kids and this is an area we are always happy to return to.
Andrew Haydon Park: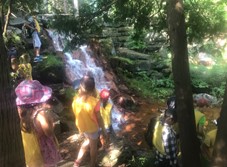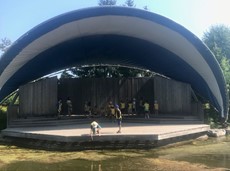 Andrew Haydon park features walking trails, play structures, picnic areas, duck pond and a waterfall. It has 3 play structures to choose from and large fields to play organized games.
The TCP staff and children like to go on walks to see wildlife and there are many options for the children to play soccer or a big game of tag. The play structures are strategically placed for optimum fun!
Richcraft: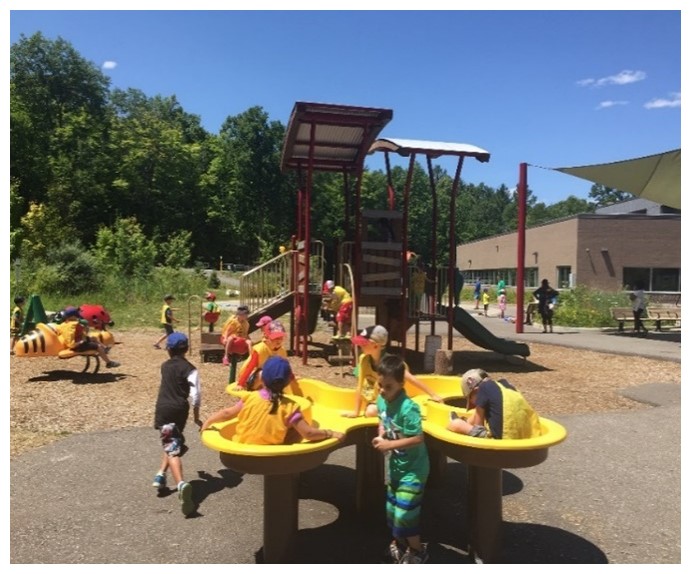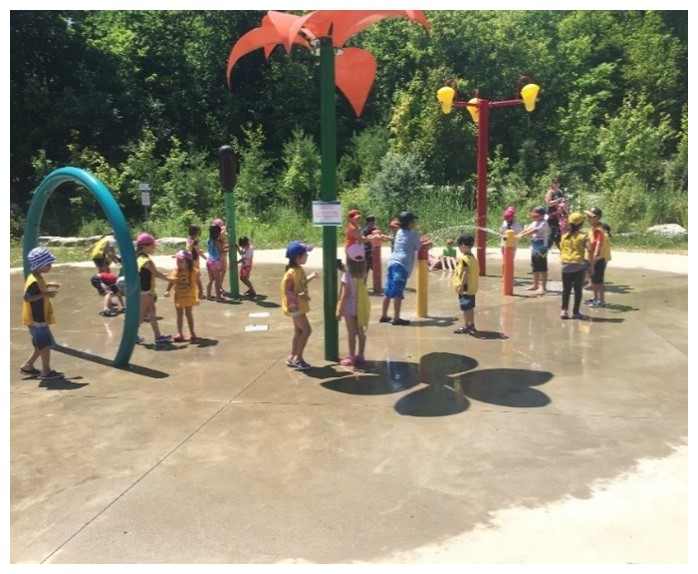 Richcraft community centre is not only close to the daycare, but also has a splash pad for those hot summer days. This park has two play structures and is great for all ages. This park also has soccer fields and a tennis court for the best fun!
When we visist we bring healthy lunch and spend our afternoons enjoying the beautiful weather. There is a ton of shade structures to stay nice and cool.
At TCP we want the children to have the best summer experience. These parks are only part of the fun that we have, but they will always be on our list of go-to places. When we get to any location, we always check for hazards or safety concerns in the area. This is part of our daily yard checks. The staff have been trained to place themselves strategically around the structures to properly supervise all the children. Spending the summer at TCP is like no other!